Description
Make new friends, arm yourself to the teeth and fight in cooperative games in an adventure of revenge and redemption in the unexplored and unpredictable world of Pandora. Borderlands 2 tells the story of four new seekers of the Vault in their struggle to free Pandora from the clutches of the Handsome Jack, the intelligent, charismatic and despicable president of the Hyperion corporation.
Shoot your way through Pandora to prevent Jack from waking up an ancient and evil alien being known as "The Warrior". Throughout your journey, you will meet familiar faces known from the first game, among which the four original Vault Hunters (Roland, Lilith, Brick and Mordecai) stand out.
Gameplay and story
Enjoy long hours of the main story mode which lasts almost 30 hours! You can easily extend that time if you want to explore the world and complete secondary missions. During missions, collect experience, money and equipment.
Exploration, action, and humour – Borderlands 2 will entertain you perfectly. Explore Pandora planet during your adventure and prepare yourself for encountering many wild places, and being awestruck by an extraordinary post-apocalyptic design, in the purest Mad-Max style.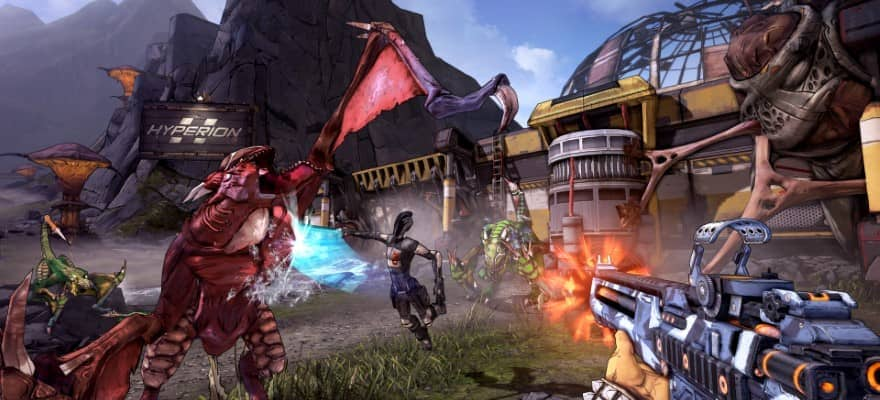 The secret of the game's success lies in a well-designed core of characters, their colourful presentation, and a dynamic that hooks from the first moments. Visit arctic environments, meadows, deserts and appreciate the strong feeling of variety. Fall into an absorbing and effective game atmosphere. You can exchange money for weapons and different items in each of the vending machines that you will find throughout the adventure.
A simple and intuitive system
Action, shooting and a solid gameplay. Everything is spiced with an excellent sense of humour that you will observe from the first moments. The game features a system that allows you to carry two weapons simultaneously.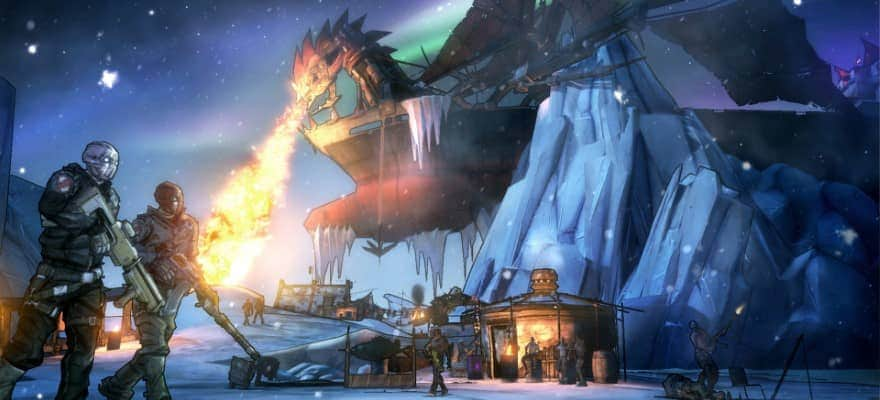 Borderlands 2 proposes a very accessible game scheme. The main course, once again, lies in the cooperative multiplayer. Whether it is a split screen or shared online games, this section will bring you tons of fun.
Stunning sound & graphics 
At the visual layer, you can admire an excellent artistic design, with a magnificent use of cel-shading. Enjoy the beautiful style, quality, and amazing voice acting. The new Borderlands has a great narrative rhythm and will not disappoint the most demanding players.
Characters in BL 2
Meet new characters with very well-drawn personalities. Fancy 4 initial categories that have been perfectly coupled to each playstyle. If you meet it, finding your style of play will be a piece of cake! Each class have its own skill and as you increase in level you can acquire skill points to improve the three branches of your skill tree or acquire advantages thanks to the system of points.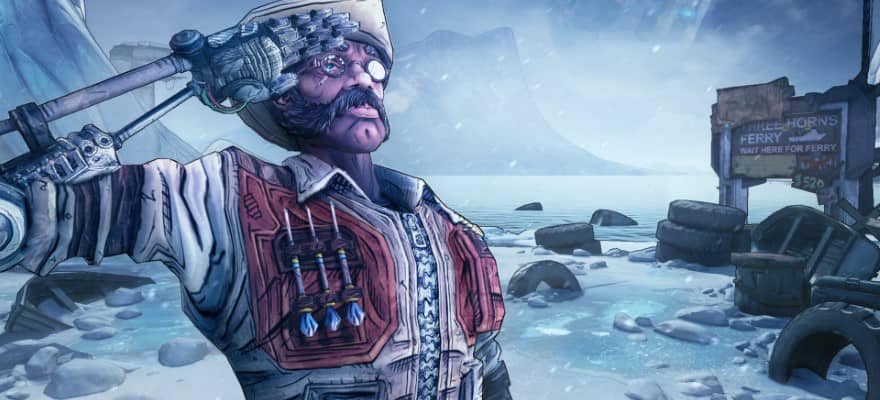 There are four controllable characters, each with their own characteristics and skills. Each protagonist has three skill trees, to invest in as they gains experience. Experience a fantastic multiplayer mode. Play together with up to three friends and appreciate group fun.
Players opinion and reviews
Borderlands 2 for PC is considered one of the best action shooters ever created. The game was warmly welcomed by the players from all over the world and it gathers positive reviews, Steam comments and high rates.